Film crew
Actua Films approaches the filming by adapting the teams according to the type of event. For example, the composition of the teams may be a cameraman-editor, a cameraman and sound engineer, or a Video Journalist (VJ) alone. Actua's teams are professionals, often RTS certified and working with all international broadcasters.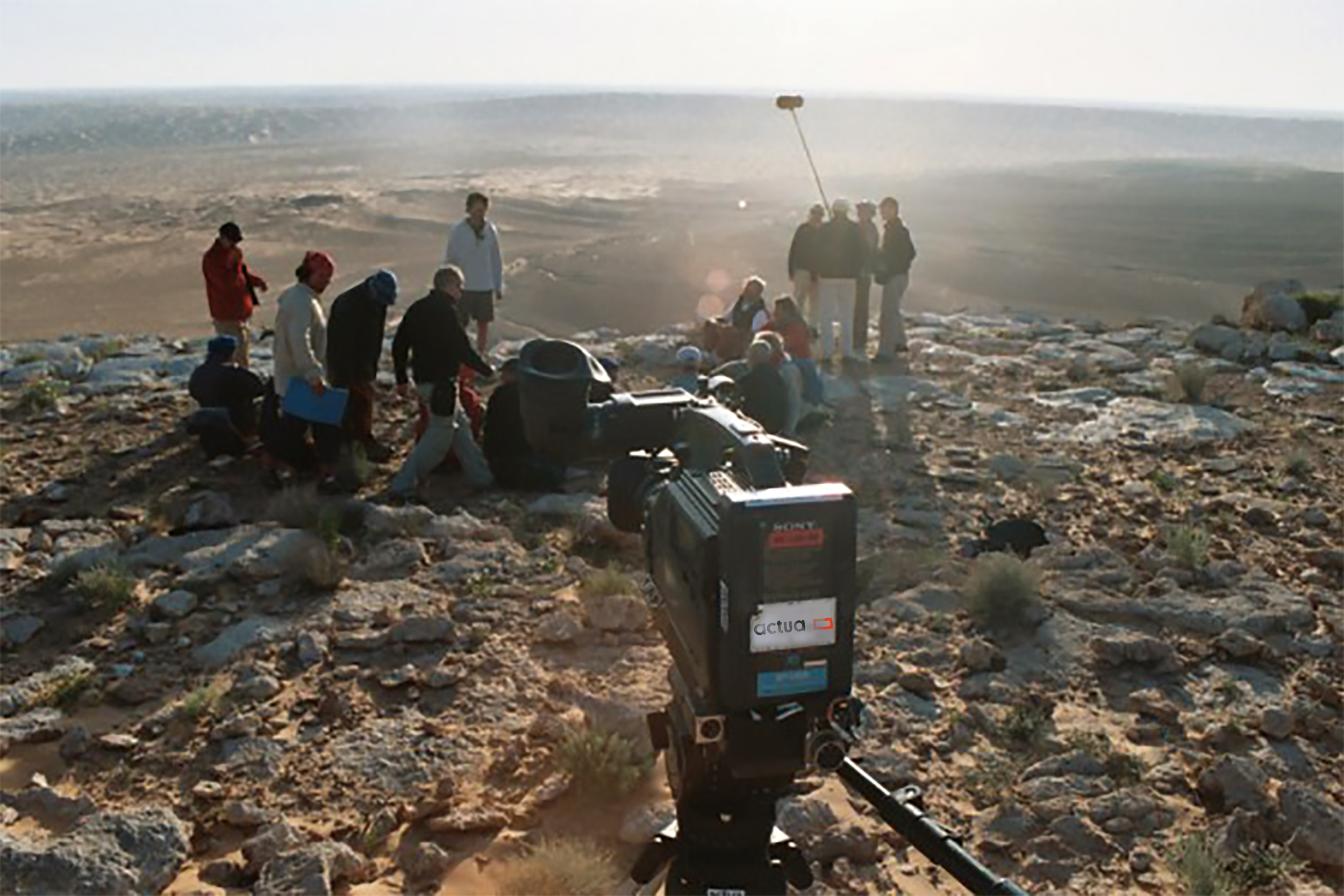 The ENG (Electronic News Gathering) package is composed of technical production tools necessary for your projects. These technical means are used to tell stories, it can be an interview, a product film, a presentation... The only limit is your imagination.
Actua uses state-of-the-art equipment that is regularly maintained and updated by our qualified staff.

More than 20 cameras make up the Actua park. Whether for reporting, fiction, shoulder or fist, with a large sensor or in 4K, Actua has the technical solutions adapted for your project. Batteries, tripods, shoulder pads, stabilizers and filters are part of the standard camera kit. Sports equipment such as GoPro or drone can be offered. Optics fixed and zoom, wide angle or long focal length, make it possible to capture the event as accurately as possible. 360-degree capture with an INDIECAM NAKED EYE camera is included in the range of Actua's offer. Accessories, such as traveling, electric sliders or cranes complete the offer.
The cameras used are RED, XDCAM-800, HDC-1500, FS5, FS7, C-300 and A7S.


The sound recording equipment allows us to meet all requirements, from simple ENG to complex multi-camera shooting. Hand microphones, ties, stereo, gooseneck, or headband, Actua has the technical solution for your project. High quality HF connections allow the signal to be transported without the need of a cable. Intercom solutions, commentator stations or HF journalists on the side of the pitch are available for multi-camera sport shooting. Actua works with brands: Sennheiser, Sound Devices and Wisycom.

Actua has a wide choice of lighting, light for indoor or outdoor use of different wattages, in LED or tube. The essential accessories such as tripods, heavy or light, extension cords and electrical distribution as well as small accessories complete the offer.
Actua works with the brands KINOFLOW, Light Panel, NILA BOXER, Cinepar, Fiilex.

Actua has 5 production vehicles, type VW Sharan, perfectly maintained, which can comfortably accommodate up to 5 people and equipment. For the transport of larger equipment, a Mercedes Vito of 5.50m3 and a Mercedes 312 of 7.50m3 are available. A 7-seater Mercedes Viano is added to the transport system.

Two Autocue prompters, a THOMA turntable, Neutrik QuaCon optical fibres and Yellow Brick converters, two complete Telecast solutions, a wide choice of BETA SP, SX, HDCAM, XDCAM HD video recorders, a 64 square Grass Valley distribution matrix with controller are among the accessories offered.